7-Eleven aims to boost sales via tie-up with Lazada, MOLPay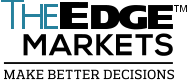 7-Eleven aims to boost sales via tie-up with Lazada, MOLPay
KUALA LUMPUR (May 11): 7-Eleven Malaysia Holdings Bhd is targeting up to 20 customers a store per day for offline payment solution through its partnership with Lazada Malaysia and MOLPay.
Through this payment gateway, 7-Eleven is hoping to enhance customer traffic as well as boost its store sales, said its chief executive officer Gary Brown.
The convenience store chain operator has recorded a 1.5% decline in same store sales growth in 2016 due to goods and services tax impact.
Brown said this platform targets those with low salary without credit card access, those who distrust online payment, and low-income foreign workers.
"In January 2016, we launched utility bill payment and we had tremendous increase in the bill payments in our store," said Brown at the launching of offline payment solutions.
Brown said as the convenience stores are open 24/7, 7-Eleven has been attracting more customers to make payments in its stores.
"We hope that this latest innovative effort in partnership with MOLPay and Lazada will allow us to provide the best and ultimate convenience experience to our shoppers and consumers," said Brown.
"It will further reinforce our positioning as the undisputed leading one-stop, 24-hour convenience retailer in the country as we continuously seek new ways to further enhance the public's shopping experience with us," Brown added.
At the noon break, shares in 7-Eleven were unchanged at RM1.50, for a market capitalisation of RM1.66 billion.